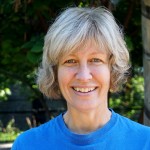 Joann Schock
Early Childhood Educator
Joann Schock worked at PIC for 26 years as a teacher working with preschoolers in the Fireflies classroom. PIC holds a special spot in her heart.
Joann obtained her Masters Degree in Education and is a certified Pre-K to 4th grade teacher. Joann is passionate about Early Childhood Education with service learning, literacy and nature education being a few of the many of the reasons for her deep passion.
Joann lives in Rockledge, Pa with her husband Carl and daughter Grace (a PIC alum). Grace is currently an art major at Maryland Institute College of Art (MICA).