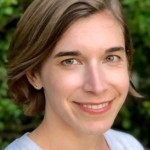 Nancy Rimmer
Justice at Work
My husband and I have enjoyed watching our children grow and blossom at PIC under the direction of so many caring, committed, and professional teachers.
Nancy Rimmer is an attorney at Justice at Work, a legal nonprofit organization that represents low-wage immigrant workers.
Nancy and her husband live in West Philadelphia with their two sons, who have attended PIC since they were infants. They are currently enrolled in PIC's After School Center.
With a firm belief that PIC offers the best early childhood education in Philadelphia, Nancy is thrilled to have the opportunity to send her boys to such an excellent center for exploration, imagination, and learning.
Nancy has served on PIC's Board of Directors since 2016. She is currently President of the Board.