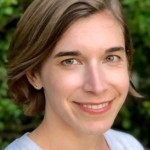 Nancy Rimmer
Justice at Work
My husband and I have enjoyed watching our children grow and blossom at PIC under the direction of so many caring, committed, and professional teachers.
Nancy Rimmer is an attorney at Justice at Work, a legal nonprofit organization that represents low-wage immigrant workers.
Nancy and her husband, Al, live in West Philadelphia with their two sons, Benjamin and Colin. Benjamin is currently enrolled in PIC's After School Center, and Colin is a preschooler in the Early Learning Program.
With a firm belief that PIC is the best early child care provider in Philadelphia, Nancy is thrilled to have the opportunity to send her boys to such an excellent center for exploration, imagination, and learning.
Prior to joining the Board, Nancy was an active member of the Parent Involvement Committee. As a board member, she continues to help PIC continue to provide high quality care and encourage parent and community involvement. Nancy currently chairs the Quality Committee.