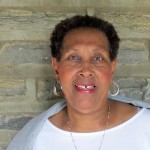 Jeanette Lee
Retired Educator
Jeanette is a retired Early Childhood Educator, having worked in Early Intervention and Early Childhood Education.
Having worked at PIC and seen childcare at its finest, Jeanette is committed to sharing PIC's mission and philosophy with other programs so that the next generations of Philadelphians are ready and prepared for school.
During her retirement, she has reached out to community organizations that support literacy in West Philadelphia, like West Philadelphia Alliance of Children (WePac) and the Kingsessing library adult literacy program.
When Jeanette came to PIC many years ago, she knew that it was special, and she was honored when asked to join PIC's Board.