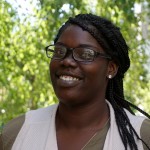 Shanaya Shoats
Assistant Enrollment Coordinator
Shanaya Shoats joins PIC as the Assistant Enrollment Coordinator.
Shanaya comes to PIC with a variety of experience and over a decade of working with children. She has a Bachelor's Degree in Child Development and Family Relations.
Her passion for working with children was inspired by the trusting relationships she formed with adults while in school.
Shanaya grew up in West Philadelphia and currently lives in North Philadelphia. When not at PIC, she enjoys spending time with her family, especially playing with her nephews and nieces. She also likes to cook, shop, and hike.