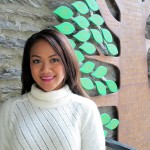 Grace Silow
Enrollment Coordinator
Grace is PIC's Enrollment Coordinator. She holds a Masters degree in Education from Drexel University

With over ten years of experience working in various early childhood education positions, Grace has developed a passion for building relationships with families and early childhood professionals. She is the founder of The Classroom Project, a non-profit organization that provides grants and support to teachers in Philadelphia.

Having grown up on the small island of Guam, she has learned to brave the cold weather, loves Philadelphia sports teams (especially the Phillies and Eagles), and enjoys spending time with her family and newborn son who is currently enrolled in the Doodlebugs.