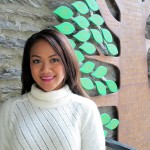 Grace Piana
Enrollment Coordinator
Grace Piaña joins PIC as our Enrollment Coordinator. She comes to PIC from the Buerger Early Learning Center, a program of Federation Early Learning Services, where she was responsible for enrollment.
Grace holds a bachelor's degree in Early Childhood Education and is currently a graduate student at Drexel University. With over six years of experience working in various early childhood education positions, Grace has developed a passion for building relationships with families and other early childhood professionals.
Grace is a founder of the Alliance for Early Childhood Educators, a support group for teachers that gives monthly recognition to teachers affiliated with the group. It is a great way for teachers to network and share resources with one another.
Having grown up in the small island of Guam, she has become a fan of the cold weather. During her spare time she enjoys taking photographs, trying out new restaurants, and exploring the beautiful city of Philadelphia.