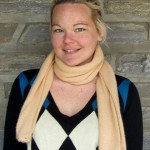 Amanda Schroeder
Assistant Enrollment Coordinator
Amanda has joined our growing enrollment office as the Assistant Enrollment Coordinator. She is often the initial point of contact for families interested in sending their children to PIC.
She is not new to PIC and has been providing administrative support since 2012.
She has experience working with young children providing child care. She is happy to be working again with children and their families at PIC.
She is a recent transplant from Florida and is still adjusting to Pennsylvania weather.