Leah Finnegan

When my oldest began at PIC, I remember being amazed at observing the staff actively engaged with the infants on the floor, playing and conversing, imagining and role playing. To this day, with both of my boys now in the After School Center, I am still very thankful to arrive at pick up and see the teachers actively involved with the children.
Leah is a marketing director in the oncology division at GlaxoSmithKline and is excited to bring her marketing and business skills to PIC Board initiatives.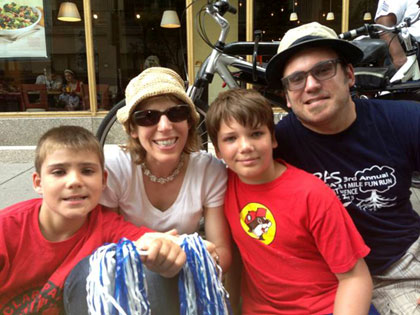 She and her husband Brian became part of the PIC community nearly a decade ago when they moved to the neighborhood and enrolled their oldest son in the Bumblebees, an infant classroom. When their second child was born, he too began in PIC's early learning program. Today, Max and David attend a nearby elementary school and are both enrolled in PIC's After School Center.
Leah Finnegan is the Vice President and Treasurer of the Board and former chair of the Parent Involvement Committee. A longtime PIC parent and volunteer, Leah has served on the planning committees for ArtStart and the Plant Sale. According the Leah, "I feel strongly about the importance of parental involvement as a way to build a strong PIC community."